The actress of the Musical Theater participated in the official holiday events of Uzbekistan.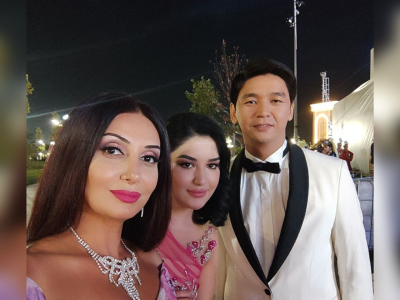 Eleonora Mustafayeva, a talented soloist of the Azerbaijan State Academic Musical Theater, took part in the festive ceremony held in Tashkent on the occasion of the Independence Day of the Republic of Uzbekistan. During the five-day series of events, the actress, representing our country deservedly, shared the same stage with renowned opera singers from Turkic-speaking countries - Shirin Mamatova (Uzbekistan), Zarina Altinbayeva (Kazakhstan), Demet Gurkan (Turkey), Zaira Raimbayova (Kyrgyzstan), and Ayna Seyirkuleva (Turkmenistan).
Mrs. Eleonora performed the song "Azərbaycan elləri" (Hands of Azerbaijan) by Fikrat Amirov accompanied by the symphonic orchestra of Uzbekistan. In the end, the vocalists who took the stage in "The Parade of Sopranos" performed a piece from the opera "Silva" by Imre Kalman.
It should be noted that the actress participated in this event upon the invitation of the International Organization of Turkic Culture (TURKSOY).