Actress Gultaj Alili in the play "Husband and Wife"...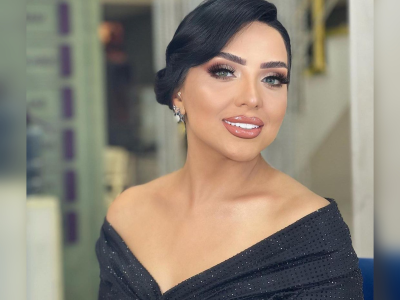 On September 16th at 7:00 PM, the Azerbaijan State Academic Musical Theater will stage the first performance of its 114th season - the musical comedy "Husband and Wife" at the age of 114.
The immortal work of the genius composer Uzeyir Hajibeyli, the first operetta of the East, will be presented with the portrayal of Minnat Khanim for the first time by the young actress of the theater, Gultaj Alili.
The actress shared her thoughts on this: "Until now, I have played in many classic performances of the Musical Theater, but this time I have been entrusted with the role of Minnat Khanim in 'Husband and Wife'. My mentor, the Honored Artist, and Shohrat Order holder, Ilham Namig Kamal, who celebrates my successes, is on my side. The fact that the beloved master of millions who performed this role before me, the Honored Artist and spiritual mother to me, Afag Bashirgyzy, also increases my responsibility twofold. I believe there is no greater happiness than this. People who love the theater will understand what I mean very well... I express my gratitude to the theater management and everyone who made this opportunity possible."
It should be noted that this operetta, which holds an important place in Azerbaijani culture and has been performed by various directors since its debut on May 24, 1910, is attributed to the renowned director Yusif Akbarov, who staged its latest version on October 16, 2010.
In addition to Gultaj Alili, the upcoming performance will feature People's Artists Ilham Namig Kamal, Fatma Mahmudova, Meritorious Artists Alakbar Aliyev, Akbar Alizade, and Nahida Orujova, actors Guljahan Salamova, Huseyn Alili, Alimammad Novruzov, Ruslan Mursalov, Farid Rzayev, Nigar Garayeva, and others.
The Academic Musical Theater invites everyone who wants to spend an enjoyable weekend to attend the musical comedy "Husband and Wife". Tickets can be obtained from all centralized ticket offices in the city, "ASAN Service" centers, and on the website "İticket.az". Group bookings are also accepted.